Plus Hotwire coupons for visitors from out of town.
With BoulderFest happening this weekend, and dozens of families visiting from the around the country, we wanted to create a guide for activities for them to do in and around Boulder. These activities are all budget-friendly and family-friendly as well. You can also use a military discount or promo code to save money on your trip if you book through Hotwire.
Cheap Family Fun in Boulder, Colorado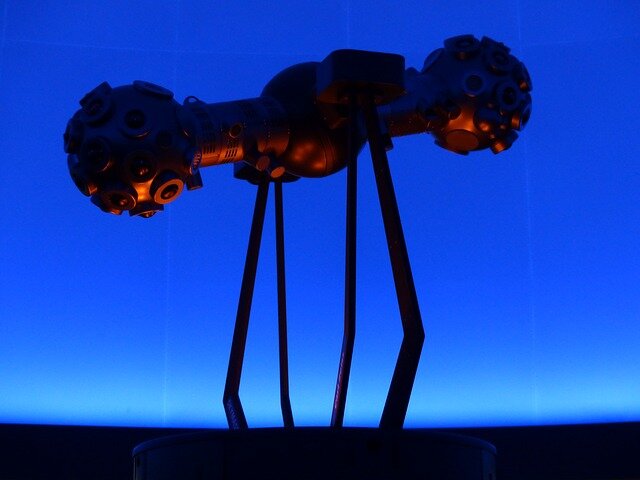 Boulder, Colorado is located just next to the mountains and is not only one of the most beautiful places to visit, but also one of the least expensive when it comes to family activities. While travel costs and hotel rates can quickly add up, family fun doesn't have to be a dreaded part of your vacation. Whether your kids are toddlers or teenagers, there are a number of free and cheap activities your family can participate in during your visit.
The Pearl Street Mall
Located in downtown Boulder, the Pearl Street Mall has tons of cool things for kids to see and interact with. There are live street performers that the kids will get a kick out of, as well as designated children areas where they can play.
Fiske Planetarium
Kids love outer space. Located at the University of Colorado, the planetarium is full of cool activities for kids. There are shows and events that coincide with major celestial events (like the transit of Mercury). Tickets are priced around $10 per adult and $7 per kid.
The Boulder BookStore
Also located downtown, the Boulder Bookstore is a massive bookstore with areas for kids of all ages to see find new books. There are also play areas for younger kids that parents can take them to let them burn off some energy.
Into the Wind
This is a kite and toy shop located in the downtown area as well. This store is more than just a place to shop: it has gadgets and toys that kids can play with in-store that they'll get a huge kick out of.
The Boulder Outdoor Cinema
For families of all ages, The Boulder Outdoor Cinema offers Saturday evening concerts and movie showings throughout the summer. With a suggested donation of $5 to cover overhead costs, the theater shows family-friendly movies such as The Princess Bride and Despicable Me. Get there at 7:30 to enjoy the live music before the film or simply come at dusk to enjoy the movie itself. Make sure you bring a blanket or lawn chair to sit in.
Chautauqua Trailhead
This is a famous set of hiking trails that are very child-friendly and have the added bonus of being completely and utterly free. The trail is 1.2 miles long (yes, we here in the U.S.A. use miles. In kilometres, the trail is 1.93km) and is beginner friendly. Dogs are welcome on the trail as long as they have a leash on them. Parking tends to be limited as well. Also, the ideal seasons for walking the trail are March to November, and so you may want to check the weather and make sure that it hasn't been raining the previous few days before you arrive.
Wonderland Lake
Wonderland Lake is a massive neighborhood park located in Northern Boulder. British visitors might think that a neighborhood park sounds small…but it isn't! The lake has massive areas for discovering nature, fishing, and designated playground areas as well. There are picnic tables, water access, benches and large areas of amazing scenic beauty. It's also on the bus-route, so if you don't have a car you can always visit here quite easily.
Gateway Park Fun Center
If you can afford a little expenditure, then the Gateway Park Fun Center is a child's dream. Located on 15-acres of panoramic scenery, There are go-karts, two 18-hold mini-golf courses, a human maze, batting cages, and an indoor arcade. For adults, there's a 300-yard driving range (golf clubs come complimentary with your visit). Tip: their website has discounts in the 20% off to 40% off range.
The Valmont Bike Park
In addition to being one of the most famous bike parks in the world, the Valmont Bike Park is also completely free. It has 3 pump tracks, one of which is designed to be toddler friendly.
The Tebo Train
In the mood to shop? Hit the Pearl Street mall and your kids can enjoy a free ride on the Tebo Train. Parents are welcome to ride, as well.
Boulder Museum of Contemporary Art
Stop by the Boulder Museum of Contemporary Art on Wednesdays or Saturdays for some free fun for kids. Parents can shop at the Farmer's Market while kids make crafts and learn about the importance and value of art.
Boulder Public Library
Visiting during a heat wave, snow storm, or just generally bad weather? Visit the Boulder Public Library any day of the week for free story times. These are perfect for younger kids who might not want to do a lot of walking or hiking. Stop by to hear a new story and to enjoy playing with other kids.
Whether you're a Boulder native or stopping by for the first time, you'll find that there is plenty to do without dropping a lot of cash. Sometimes you just have to do a little digging.